Identifying the skill gaps is an essential part of empowering the workforce, fulfilling the company's objectives, and staying relevant in the market to match competitive trends.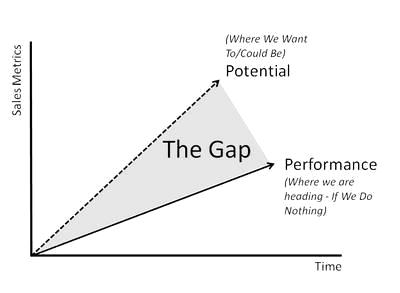 Here are seven successful steps to perform a skill gap analysis process:
Define and review organizational policy and goals
Context map
Recognize possible stakeholders
Learning analytics assessment
Strategize plan of action
Perform a detailed resource analysis
Develop an inventory and monitoring system
1. Define and review organizational policy and goals
It is vital to identify the company's mission statement and fill skill gaps accordingly. The goal of the skill gap analysis methods is to define and achieve long-term business goals. In this process, it is vital to look at what new job profiles are coming up in the following few months or years and what skills need to be matched to employees to achieve business goals. Depending on the organization's industry, the skill gap-fill may pertain to technical resources, software, equipment, communication channel gaps, or protocols.
2. Develop a context map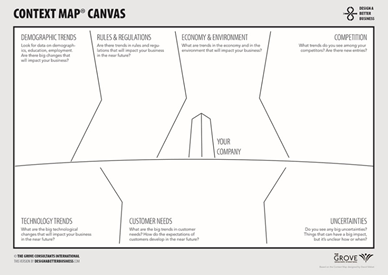 A context map is an effective optimizing tool to determine the gap analysis, including technology, soft skills, and intangible factors such as motivation, leadership, and interpersonal skills, essential in a customer-driven market. It helps develop, organize and create a starting point, especially when multiple views and opinions come in. It entails the consideration of the following:
Context- Who and what the new policy will impact groups of people within the company.
Evidence- The analysis of data supporting skill gaps
Links- Identification of who resist or lead the change
3. Recognize possible stakeholders
The stakeholders, in this case, are the leaders, team heads, and staff-level employees. Identifying these critical groups will happen on two levels- the individual level and on a team level. It is crucial to identify skill gaps at both these levels and strategize separate ways to bridge these gaps.
The team as a whole reflects the departmental skills, and the individual employees make up the team. Effective skill bridging will trickle down and affect the next level positively, thus creating a better impact as an organization.
Why conduct training?
Skill gap training is necessary to link the deficit in performance to the functional needs of the company. It needs to be analyzed and reported that skill training is more beneficial than surviving the skill and performance deficiency. Two types of analysis are required in order to correctly identify stakeholders and the necessary ways to go about it- needs versus wants analysis and feasibility analysis.
Who is the training for?
Enroll the right people who need to take the training and conduct a population analysis to make sure that the efforts are directed towards the right group and see how a program can be customized to capture and their interest, which enables them to imbibe and retain the specific skills learned for years to come or for as long as it stays relevant in the industry.
When is the best time?
The time and day of the skills training need to be so that your company and the employee's time are optimized for best use. Work out a time in discussion with your employees such as lunch and learn meetings, compensated holidays for extra hours at work for training purposes. The employee must also balance routine responsibilities in addition to training hours.
4. Learning analytics assessment
Essentially learning analytics is the method of collection, measurement, and analysis of data that pertain to the assessment of how learners imbibe information and thereby optimize the learning process as a whole. It creates ways to strategize and use highly effective concepts in training, making the purpose of training more meaningful.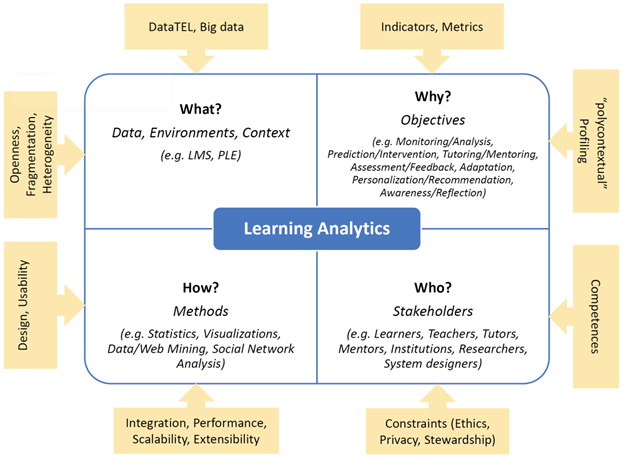 Learning analytics assessment is a live, realistic, tangible example of how learning will help and impact skill gap analysis. It aims at analyzing learner awareness, monitoring, research, observation, and reporting. An example is illustrated below:
It includes job task analysis where an individual's ability with the following skills is assessed: on different levels:
The individual's awareness of the task
The person's ability to perform the task
Ability to perform the task with the assistance
The skill to act individually
The ability to instruct others on the task
Learning analytics is necessary to
Solving an existing gap
Avoiding future skills by optimizing and using a smart hiring process
Making the best use of a future growth possibility
Provide continuous learning and career development resources
5. Strategize plan of action
A strategically planned skill gap analysis keeps track of workflow with timely reviews, deadlines, and timelines and reports changing trends in the organization. The new policy of action will take its course, and organized workflow tracking will make the process more effective. To achieve this, a brainstorming session that delivers specific solutions is a good choice.
The practicability of the views and opinions and economic feasibility should be considered before making it a part of the policy. The information gained must be employed and used in such a manner to build upon the concepts arrived at aim towards a better bridging strategy.
Using a systematic action plan, you can ensure that skill gaps are correctly identified. Only those gaps resultant of lack of knowledge or skills can be enhanced. Performance deficits occur due to lack of motivation or external issues that may need other modes of intervention.
A root cause analysis will indicate areas that need to be focused upon. In general, only a few of the good practices will stay relevant for all streams of organizations. Collaborating with external resources for training and customizing training programs to meet the company's specific needs lead the organization towards success and sustainability.
6. Resource analysis
Sustainability is an integral part of organizational market survival. The wise use of resources- human and non-human are vital to staying in the market. Resource analysis provides valuable insights into available resources and has a beneficial impact on skill gaps, and directs the implementation of findings.
The importance of resource analysis in strategy formulation
Resource analysis aims to gain a competitive edge. A detailed resource analysis defines the success of your business.
The VRIN test (valuable, rare, inimitable, and non-substitutable) helps identify the resources and analyze them.
Valuable – Does the resource add value to the organization's goal and contribute to the competitive advantage.
Rare – Is the resources and the skills rare to find or widely available? The rarity is directly proportional to competitive advantage.
Inimitable – Are the skills and capabilities complex and expensive to copy? If so, you get a more competitive advantage.
Non-substitutable – If your human resources are easily substitutable, you lose your competitive advantage
Note that if the team members pass all four tests, you have a team that can do so. All the while, you need to develop those resources (who do not pass the test) into competitive advantages by these steps:
Below are three steps for achieving it and developing your bottom line:
Identify key responsibilities and capabilities
Leverage transferability
Replicability
Identify the essential resources and capabilities
Visibility into resource strengths and weaknesses is the key to decision-making and maximizing profitability.
Leverage transferability
Portable skill sets can be multidimensional that make the employee a great resource and demonstrate indispensability and an excellent way to stay on the top. This should be encouraged and deployed for reasonable usage.
Replicability
When your resources lack the capabilities you are looking for, go ahead and build these skills from the bottom by taking insights and maintaining project quality.
Best benchmarking practices help to evaluate competitor data and maintain market position.
This is done by
Exploiting key strengths – Strategic deployment of personnel helps you stay top on reputation.
Deploying the appropriate people to the right job is crucial to strategic execution post capabilities analysis. These skills will set your company's reputation apart from your competitors.
Managing key weaknesses – Manage and upgrade weakness to effectively fill and enhance skill gaps
7. Performance appraisal
A timely check determines the decision to upgrade, recruit or enhance the talent pool, which increases competitive advantage.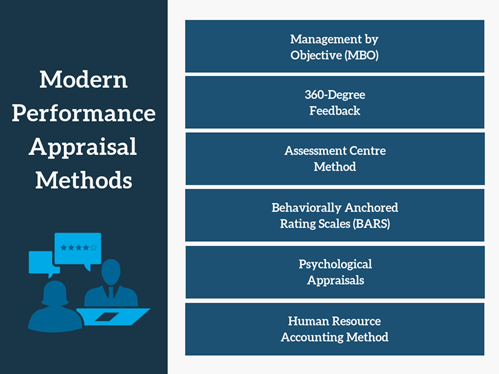 Management by objective:
This is done by validating using the SMART method-specific, measurable, achievable, realistic, and time-sensitive.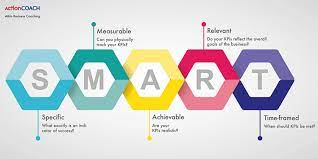 360-degree feedback:
Feedback from the overall sphere of the employee, such as peers, managers, direct reports, and customers, eliminates bias and enables a more profound understanding.
Assessment center method: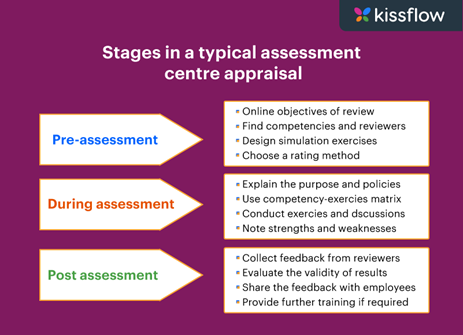 Behavioral assessment rating scale:
This scale uses psychology and behavioral changes instead of generic determinants that compare performance to behavioral ratings linked to ratings.
Psychological appraisal
It involves gripping and innate methods to assess the futuristic performance of the employees. It may comprise interviews, psychological tests, discussion, and evaluation.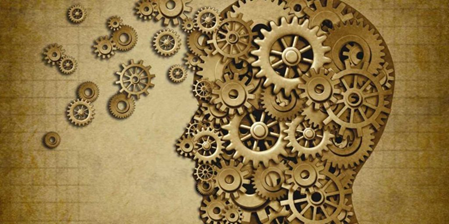 Following these steps will surely lead your company to a better assessment and thereby reach great heights.